When you create a scene when using IRAY, there is a default Environment Map that loads. If you want to add your own custom lights, you need to change the default lighting so your custom lights show up. The following steps are for when you want to just see the lights you add, and not see the default lighting from the Environment Map and Auto Headlamp.
Go to Render Settings>Editor> Environment> Environment Map and choose None. See attached "Lighting". Then, go to Environment Intensity, and turn this to 0. In this example, we have also loaded a pointlight.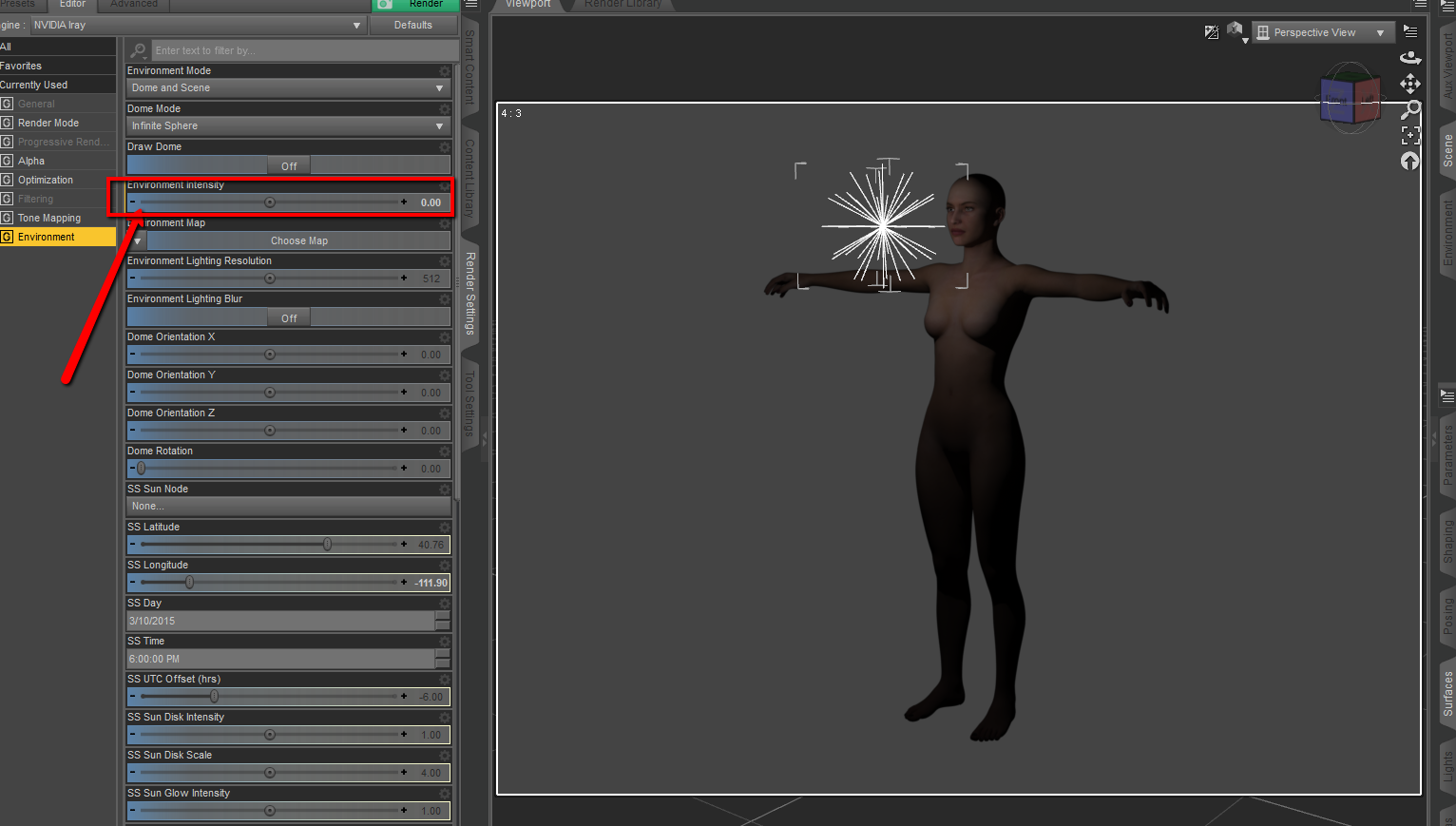 Then, go to General>Auto Headlamp> and choose Never.
If you turn your pointlight off, you will see there is no other light in your scene. The lights you add will be what lights your scene.